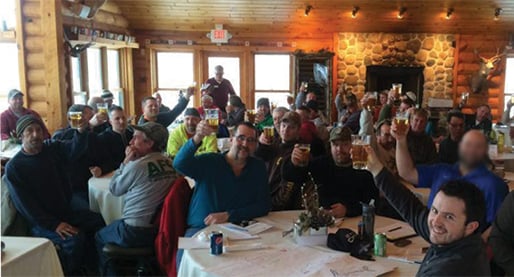 Join our team. What do you need to join our all-star team? Accountability, true grit, initiative, and good old-fashioned "give-a-damn". These are Wall-tech's values. If you share them, you'll be a great fit.
Accountability. Professionalism, courage, and honesty define our company. We insist on keeping our commitments, and follow-through because we believe that results matter. Being accountable to the people who hire us, and to the team members we work with, allows us to keep growing as a company.
True Grit. Hard work, determination, and perseverance are hard-wired into our genes. They are a way of life that we bring to every job—because we refuse to make excuses.
Initiative. Problems don't ambush us. When we see a rock in the road, we get resourceful. Our curiosity and willingness to explore alternatives help us proactively look for ways to push past any obstacle.
Good Old-Fashioned "Give-a-Damn". This means giving 110% —all the time. We're humbly dedicated to the people we work with, the customers we work for, the buildings we work on, and the communities we work in—because we're purpose-driven. Our goal is to serve others.
Do these values matter to you? If they do, we want to hear from you. Reach out today to join our crew of top carpenters, painters, drywallers, metal framers, estimators, and project managers. Then get ready for an optimistic and happy work environment.